Choosing Where to Live Freshman Year
Choosing where you want to live your freshman year is a very big part of the experience you're going to have as a freshman. It's more than just a place that you go to sleep and shower. It'll be you're home away from home so it vital that you choose the right place. There are 5 places that a freshman can live on campus and each have they're pros and cons.
Let's start with Pollock. The main thing Pollock is known for is it's food. In all honestly pretty much all of the food at Penn State is good  but Pollock dining is Superb. The atmosphere is a very artsy (if you're into that sort of thing) and it's an excellent place to just hang out.
The location is good. It's not the best location but you could do much worse with out next choice.
North Halls is generally considered the biggest "NO" for incoming freshmen.
Reason number 1 is location. Its basically far from everything and just makes figuring out campus a lot harder. Aside from its distance from the real world, there are also no freshmen there. You're guaranteed to find 2 or 3 that didn't read this blog and chose to live in North, but North is really not a good place for new student a to be. Resident of North Halls tend to be seclusive. They're not bad people, they just can't empathize with the plight of the freshmen. This means that you'll have an extremely difficult time finding friends in North because no one is gonna come up to to you and say "Hi", or take the time to get to know the you. With all the negatives aside North has some of the biggest and best rooms on campus.
The next destination you could pick is South.
South also has great location because it sits right on the tip of campus and downtown. Getting downtown is literally as easy as walking down the street and getting to class is as easy as walking up the street. The food here is also on par with Pollock but the variety is so much better. There's no way you'd get tired of commons food when living at south. One complaint I've heard about south is outside noise. Due to its proximity to downtown, it can get a little loud and rowdy at night.
Now there's West Halls. West, in my opinion has amazing THE BEST buildings.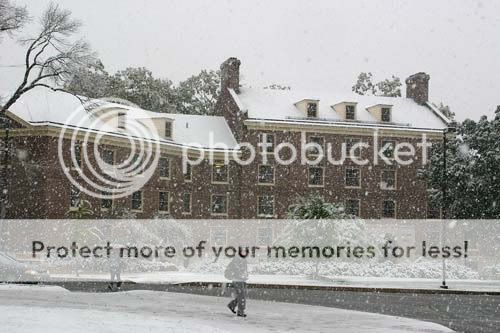 The rooms are generally bigger here but the outside is whats so beautiful. The building seriously look as if they came straight out Hogwarts. It's got a very old collegiate feel that makes you realize you're in the big leagues now. You'll have a hard time distinguishing a West Hall dorm from a dorm at Harvard. This could just be false but I heard that the same architect that designed Harvard's dorms designed West Halls. 
The food in west is average for Penn State, which means its still better than any other schools dining. With that being said, West is known for one thing. People come from near and far to get West's fresh baked cookies. They're literally some of the best cookies I've ever had but don't let a couple cookies influence where you're gonna spend you're freshman year. Thats how the freshman 15 becomes a reality.
Last but not least on the tour is East Halls.
I could say so many negative things about East Halls but it all get's negated by the positives that East has. The main thing about East Halls is that this is where 90% of freshman live. This means that it's loud, crowded and hard to find space (let alone a seat) on the bus. These are all minimal compared to what you'll get back from East. This is where friendships are made. With everyone in the same boat, it means that people are sincerely interested in making new friends. It's not considered weird when you don't know someone and you walk into their room because the door was open. At least for the first month. The food is average but you'll likely end up walking to West, Pollock or South. The experience you'll get from living in East is unparalleled. Yes the dorms are crappy but it's something every freshman should experience. It lets you appreciate everything else more. I lived in East and had friends that lived in all four of the other halls. They all wish they'd lived in east and I couldn't imagine my freshman year being anywhere else.